Sorry for the delay in posting these last two days of our cross-country adventure...once we arrived in Calgary we literaly hit the ground running. It took a couple days to get internet up and running, furniture bought and all the usual things that go along with moving to a new country :)
Bright and early Wednesday morning...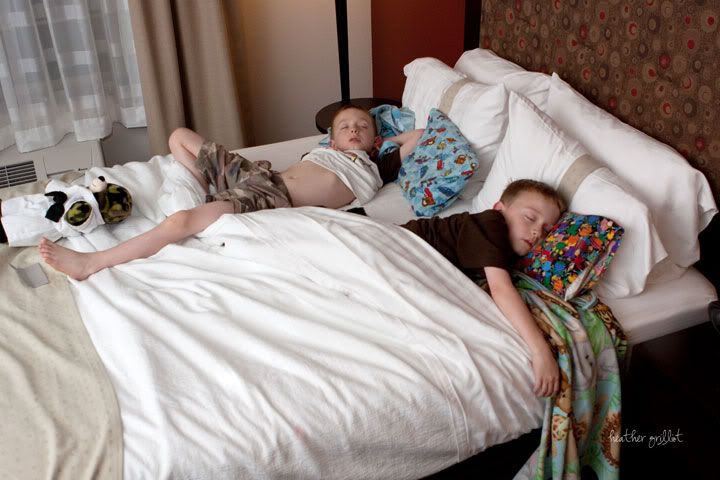 **little disclaimer here, yes they are sleeping in their play clothes. I don't want a ton of laundry to do when we get to Canada!**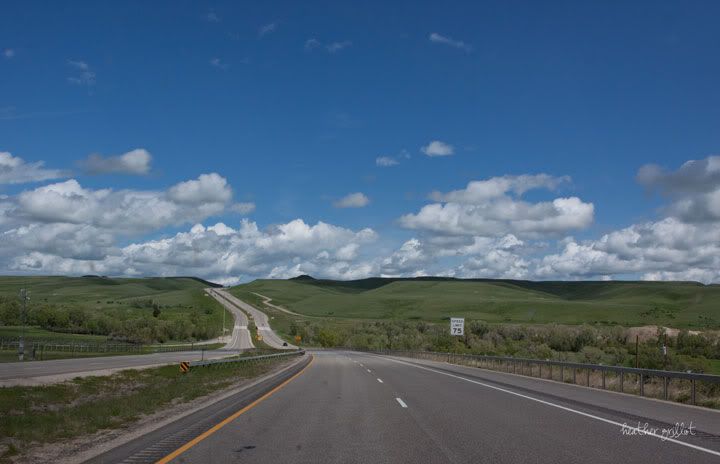 out on the open road a bright, cool, crisp Wyoming morning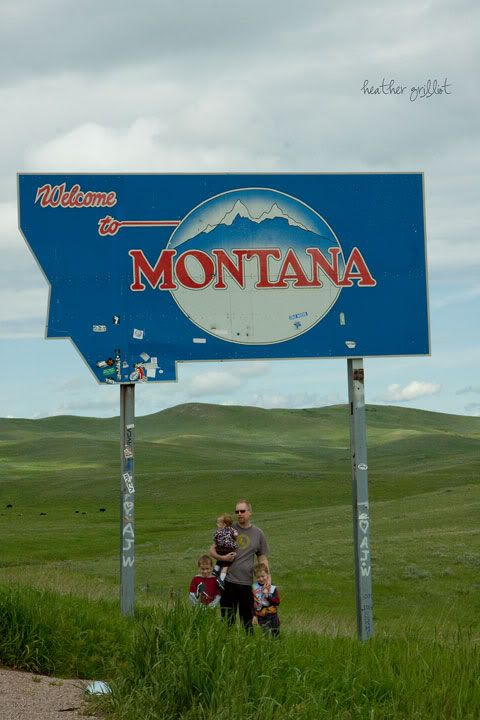 Which turned into a bright, cool, crisp Montana afternoon!
My camera could not do this state justice, we plan on traveling back down to Montana, it is breathtaking. Purple Mountain Majesty...definately
and speaking of the land I love. I think the talley for number of American Flags from Texas to Canada was somewhere around the 300 marker. IMPRESSIVE! (even more impressive that I counted them huh?) more on talleys to come.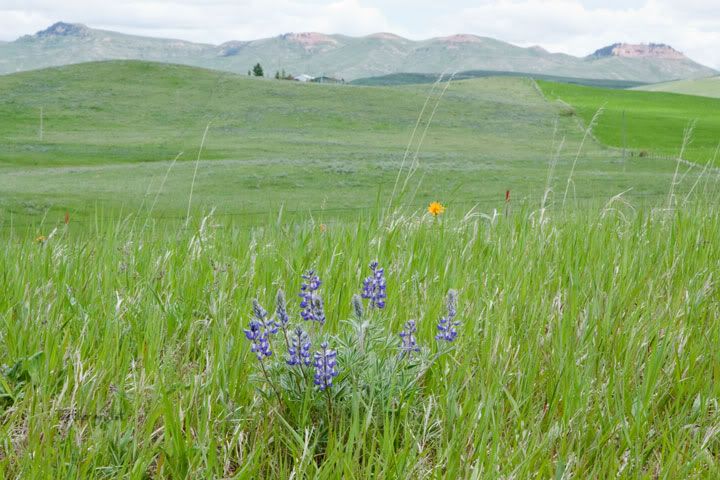 wait that can't be...Blue Bonnets in Montana? Naa, but they look like them! These lovely blue flowers are considered a weed, just like the good ole dandylions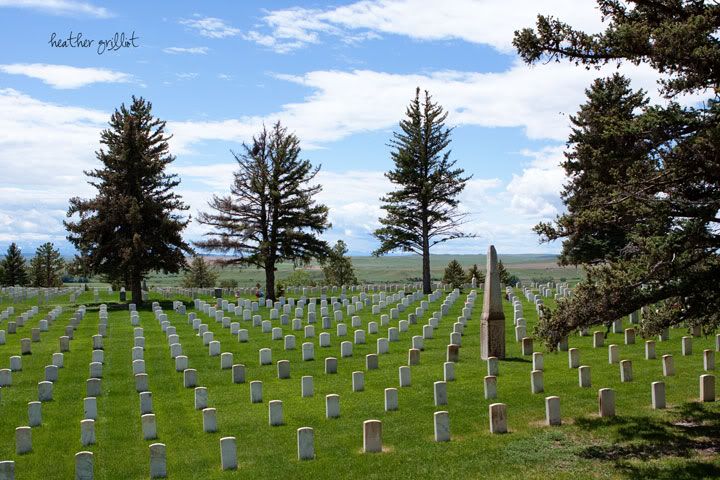 We stopped at
Little Bighorn National Monument
where Lt. Col. George A. Custer fought his last battle against the Sioux and Cheyenne Indians.
Back in the car we continue to head north, I think we saw more windmills here than in Kansas. It is very windy here and with the mountains in the background it was a pretty amazing sight...again my camera not doing justice for me here.
Wait, do those cows have perms?? Ok, ok, they are alpacas! Yep, Montana the land of alpaca farms. Kinda scary, I think I had a hairstyle in middle school that looked a lot like this.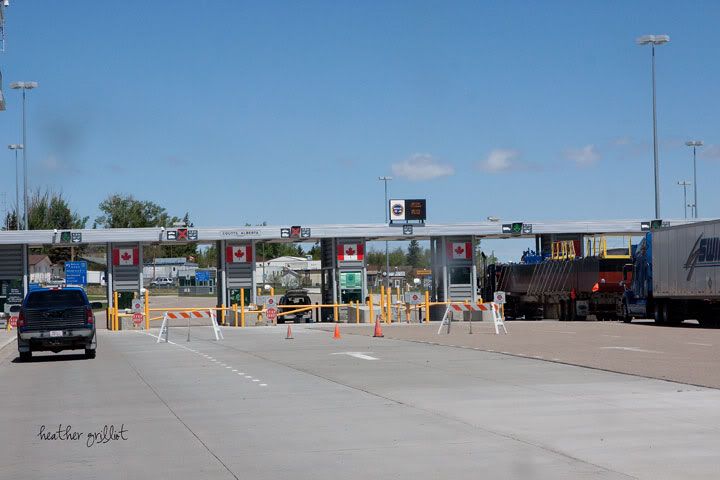 So for those of you who will never actually cross the Canadian border by car, this is what it looks like! (Hopefully minus the bugs on the windshield fogging up my photo!)
We sat in the customs office for two hours waiting for them to let us through. They were very kind to us and even gave the twins some stickers. The same could not be said for the gentleman in front of us who was from South Africa, trying to return to his wife in Canada. He apparently did not do his
paperwork
right so they threatened to put him in jail for 5 years with a $100,000.00 fine. They don't mess around here.
Finally through, Harry was a bit nervous I think but everything went well. Two hours past the border...
We finally made it. We did not get out of the car for a photo opportunity here, they were SO very ready to be out of the car and asking if we were there yet, I seriously doubt I could get them back in the car. (again more bugs,
Harry we need to go back to Oklahoma. I think that was the last time you washed the windshield!)
view from the front seat
And finally we made it, our home...away from home.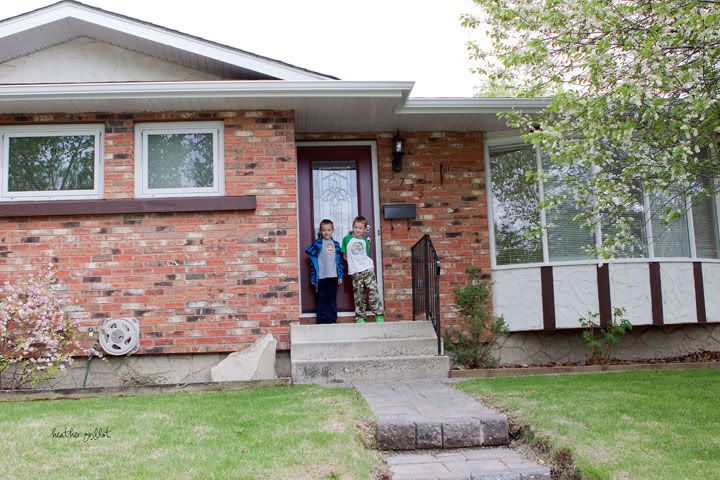 The three boys have not stopped running since we got here. I think all that pent up energy in the car had to wind down sometime.
More to come on our Canadian adventure...stay tuned!