Across another state border into Colorado the start of our Rocky Mountain foothills drive all the way to Canada
We stopped at the information center for a little...well info of course! And a tour of the old west.
The boys were most impressed with the barber shop where cowboys off of the range could buy a hot bath for $.20, if you were the second in the tub only $.15, it was free after that if the water was still warm or if you could stand it
We stopped by the jail, I think I want to get one of these installed in our house for time-outs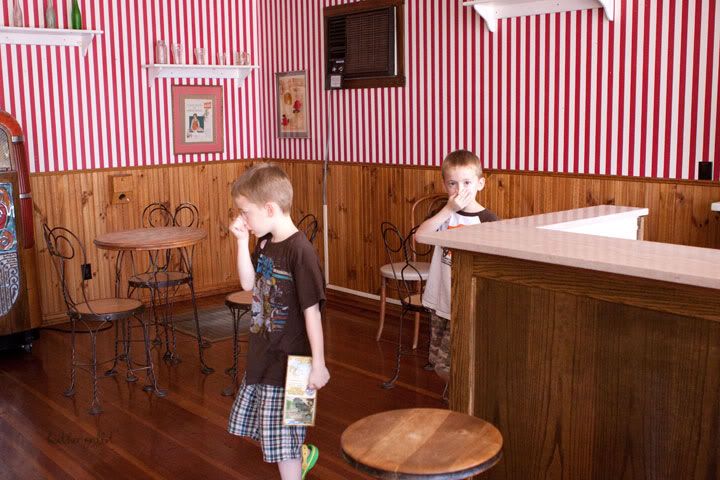 The smell of the Old Time Soda Fountain was most pleasant...as you can see.
Then after the twenty building tour of Old Town we headed back out on the road in search of real bufffalo..oh here is one!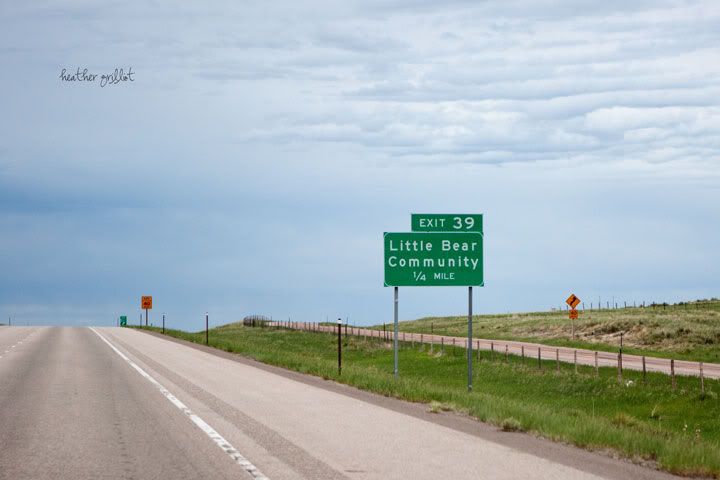 Oh good there are only "little bears" here. Hopefully there are not "Big" bears in Canada!
And I guess these are suppose to be mini buffalo?!?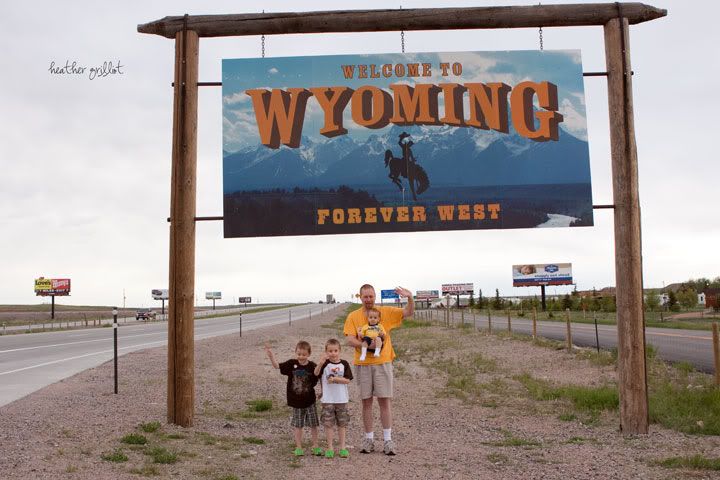 Finally another state line
This is how the sky looked the rest of the drive to Casper, WY. It was raining and 54 degrees when we arived at our hotel, yes we really have NO idea what we are getting into.