First weekend here in Calgary, no moving van from Texas; we went to Banff. It is about a beautiful hours drive away from here.
You may reconize this from a previous post from Harry's month long trip before we all came up. But I had to take the famous picture too!
Near the river through the mountains, beautiful. Logan thinks so too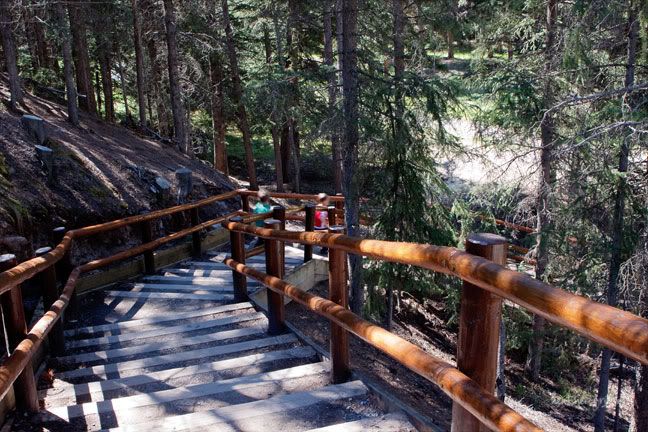 Very accomidating mountain climbing
Then we thought it would be fun to ride this thing...all the way to the top instead of walking. (Harry thinks he will go back and walk it himself. The boys and I will stay at the bottom and drink hot chocolate or something)
Going up...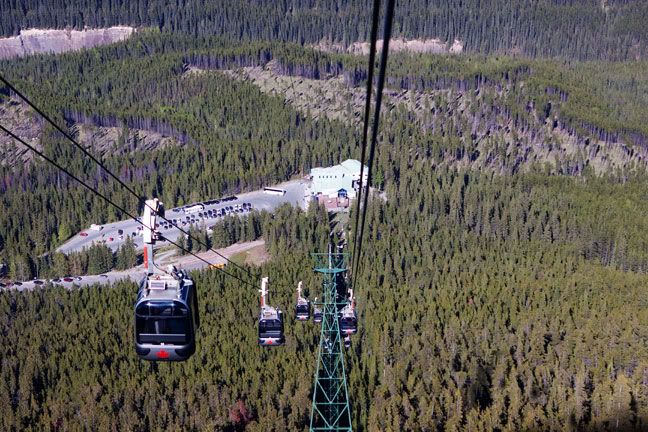 still going up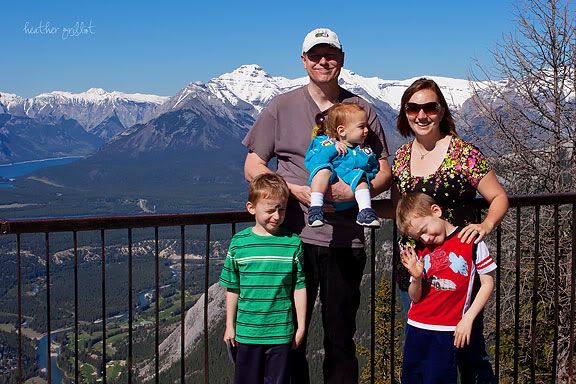 At the top finally. I found someone with a big Nikon camera and figured she could handle a real camera...Canon!!
We did not move here for the cheap prices of ANYTHING or the long lines at the grocery stores or the 30 degree rainy weather in JUNE but perhaps to see this...
Yes it is pretty amazing...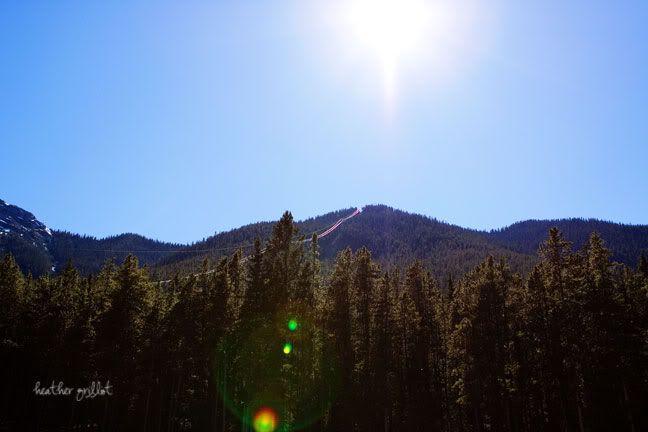 It has been two weeks since we moved to Calgary. I do miss my friends and family terribly though. I am homesick. If you read my blog, leave a comment, send an e-mail, shoot a fax, write a letter send a text!
We are off to Panorama, British Columbia this weekend for our first "Holiday!"