At this point everyone's pitching in for driving...




2 days into our trip...we made it to Harry's family farm last night. The temperature dropped 20 degrees and there is no humidity!

Day 1 highlights:
Houston to OKC: 8 hrs 5 min, 479 miles, 59 mph avg
(Time is per the Nissan Trip Computer, equals engine running time only)

Spent morning finishing up around the house getting it all organized, intended to leave prior to lunchtime. Officially got on the road about 1 p.m.

Last stop in Houston - Taco Cabana!

Last stop in Texas - Arby's in Gainsville (healthy eating on this trip) which is about 6 miles from the OK border and seems to be our regular stop on any trip this direction. They have a playground which helps expend some energy.

Crossed the border of Texas at 5 hrs & 5 min. It was too dark to take pictures crossing into Oklahoma (ok I admit it was in my camera bag most of the day!)

Memo to Oklahoma: I-35 is a friggin interstate - which means at least 2 lanes of travel in each direction. In the 13 years Harry has been in Texas there has always a 10-mile stretch of narrow 2 lane speed limit 50 construction between the TX and KS borders.

Arrived at hotel in Yukon, which is in Canadian County, and the Canadian Valley Hospital was across the street. This was not planned.

Day 2 Highlights:
OKC to the farm: 6 hrs 23 min, 369 miles, 57.8 mph avg
2-Day Totals: 14 hrs 28 min, 848 miles



little hotel bed jumping before we headed out



Jonah prefered to spin in the chair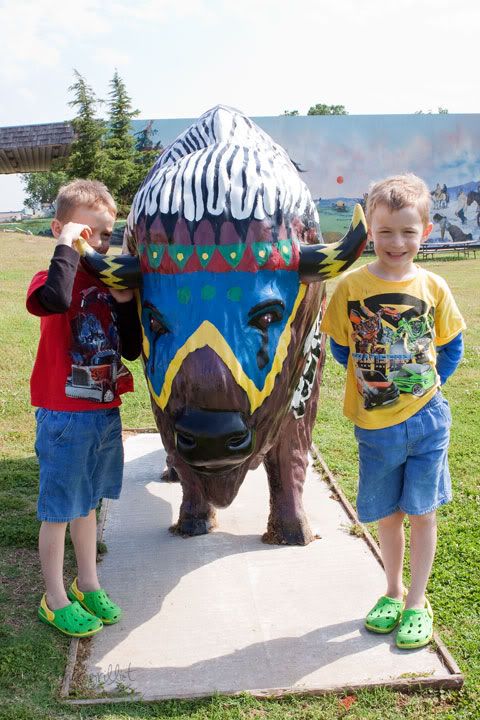 Pictures with the natives...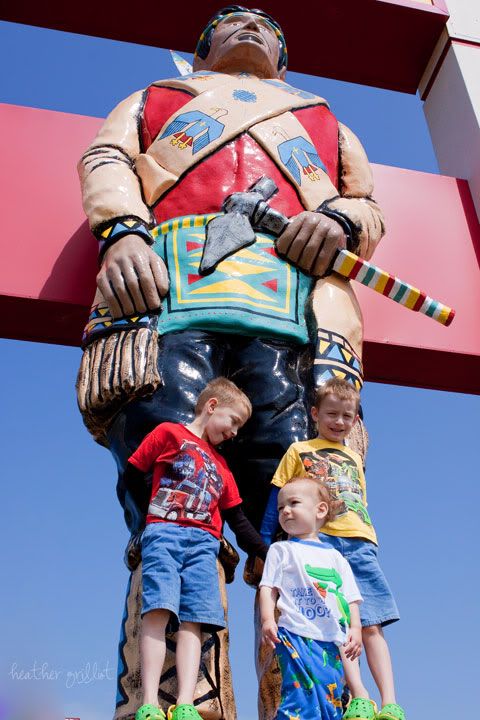 Lunch stop at Lake Ft Supply, Oklahoma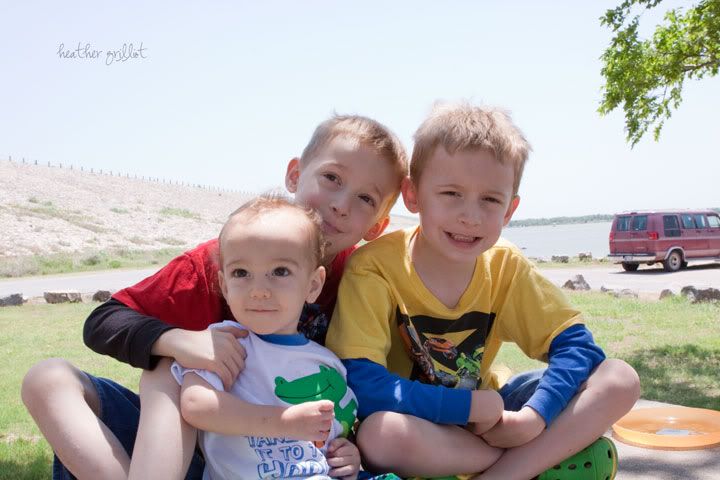 The kids played with their food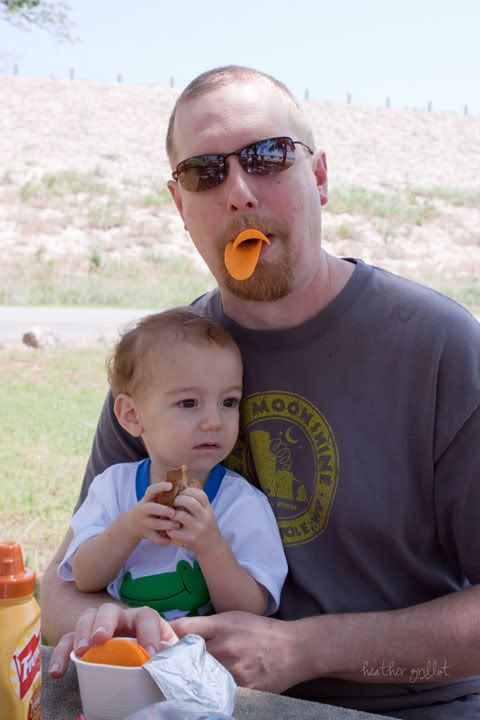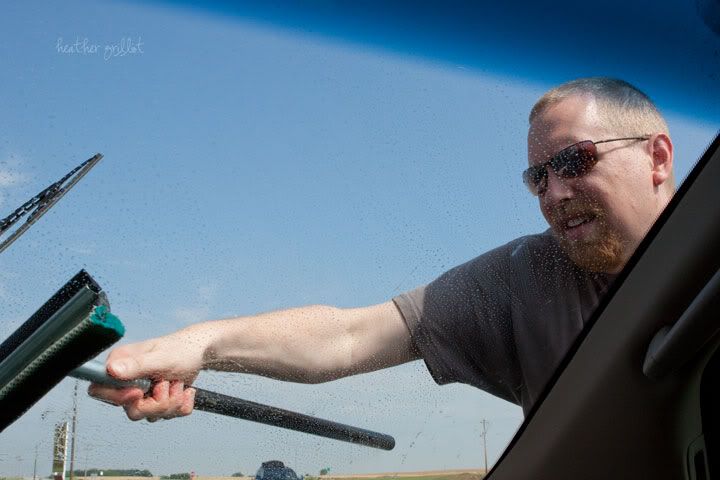 Note the phyiscal effort required to scrape the Oklahoma bugs from the windshield


Everyone was in good spirits - so Jonah decided to get some ink.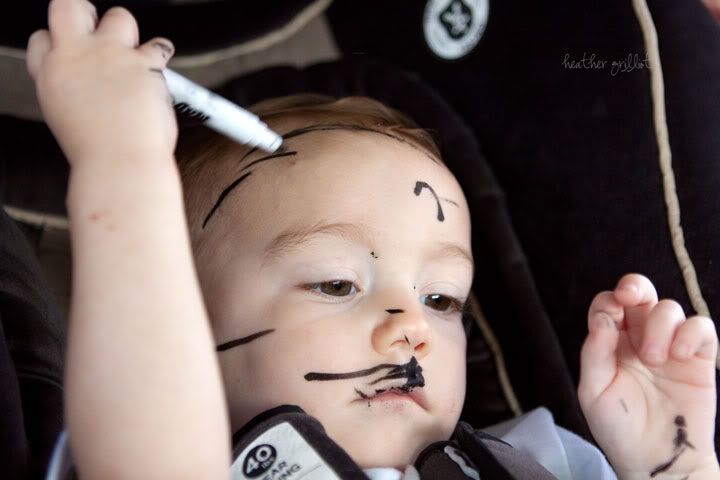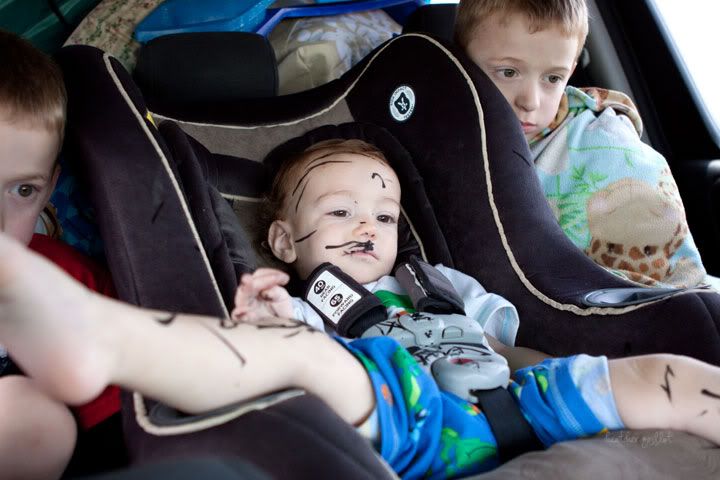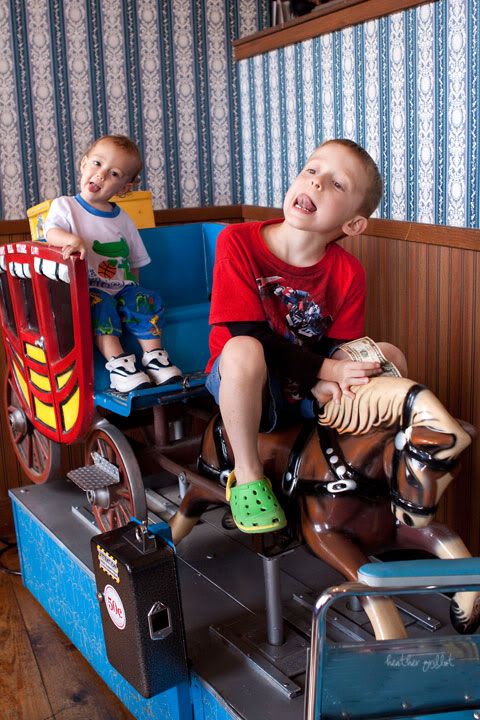 Jonah thinks he's the third twin sometimes. This was at Boot Hill in Dodge City, Harry hadn't actually been there yet, check that off the Bucket List.



Harry forgot that the speedo was not reading metric.

No travel tomorrow - rest day at the Farm.