in our front yard...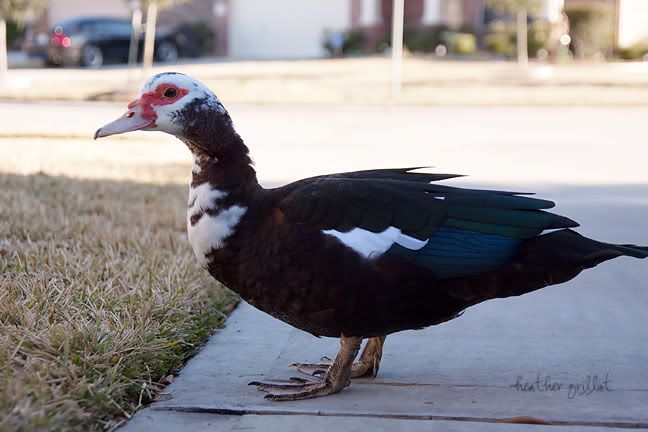 Little duck, are you lost?
We have had our fair share of strange visitors around here. This little guy greeted Jonah and I on our way out to pick up the boys from school. Not every day you see this. So like a good hostess, I gave him some of Jonah's Cheerios from his diaper bag stash. I did not expect he would still be here when we got home.
Funny though when we got home he was like a little ornament in our yard just sitting there next to his cup of cereal. Our neighbor down the road just returned home from duck hunting and had several he was pulling out of a cooler from today...I think it scared our little friend. He will not leave! Does anyone know how to politely tell a duck to go home?
Jonah tried barking at it. I kept telling him it was not a dog.
He did not care.
He loved it, "Woof, Woof." little duckey!