It is hard to believe that in only two months Jonah will be a year, why can't they stay little longer? I will miss him like this so much.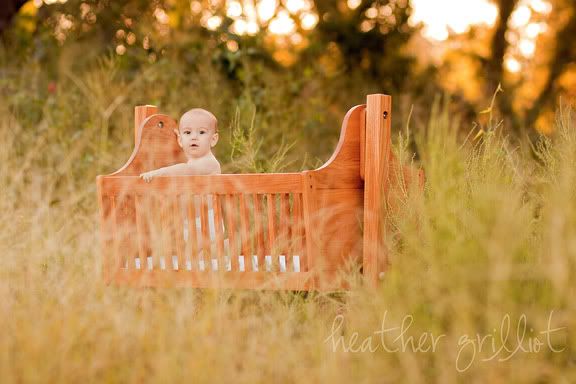 This is the cradle that my dad made. He actually made two of them almost six years ago for the twins. Jonah has long grown out of his cradle but we still had this one in our bedroom, I could not bring myself to put it away, something I should have done months ago. It is time however to put it back in the attic. I wanted to remember him in this so I convienced Harry to haul it out to a field behind our neighborhood so I could capture him in it. Nostalgia sinks in and I don't know if I will ever get them out again for my own children or if they will wait for my grandchildren one day. They are beautiful pieces of furniture and will be a wonderful heirloom.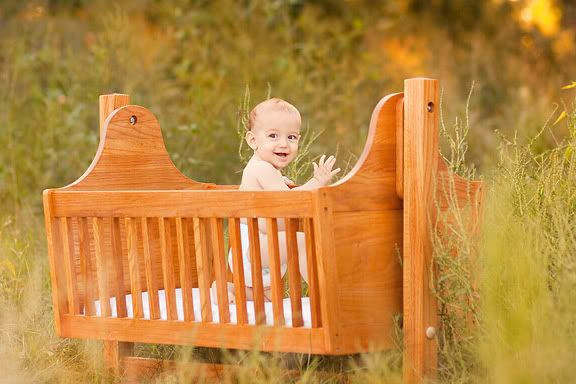 But more than the cradle is what it holds, my heart. I love this little baby so much. I wondered when I got pregnant with him if I could ever love someone as much as I loved Isaac and Logan. I can, I really can.
Jonah gets around chasing after his brothers, barking like a dog, playing peak-a-boo every chance he gets. Happiness is what he is all about. Jonah is a happy loving little baby.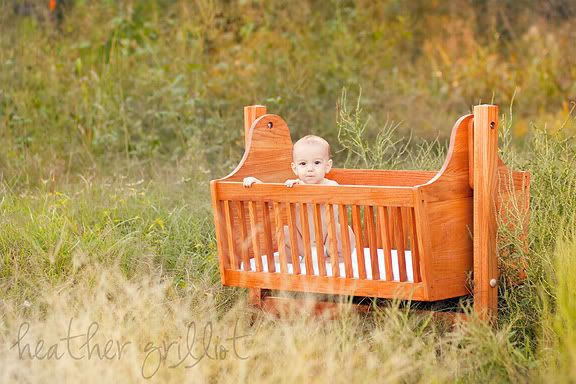 I could not decide which picture I loved the best. I like them all, in fact I would love to print one of these up really big for his room. Which one do you think?