Our Halloween Carnival was last night...the boys had so much fun. Harry and I worked the booths and I did not have time to get pictures of the boys. They fell asleep in the car and did not even wake up when we got home so we just put them in bed...pirate face still intact, well almost.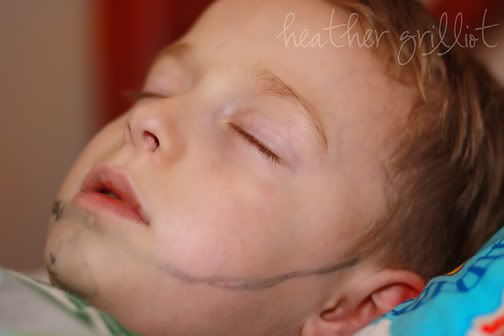 AAArrrrr....Logan
Snoring Pirate Isaac..
and even our smallest buccaneer...
Happy Halloween!