Having Kindergarteners can make you feel old. HOW did they grow up so fast? Overnight they went from this
to this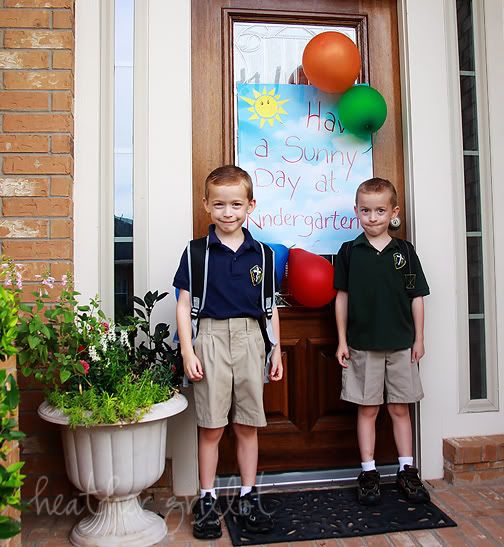 my funny little men, you tell them to smile and they give you a silly smirk. The first day of school went great, as did the next 3. The boys love their teachers, they are in different classes this year and it is working out great. They miss each other but are doing well.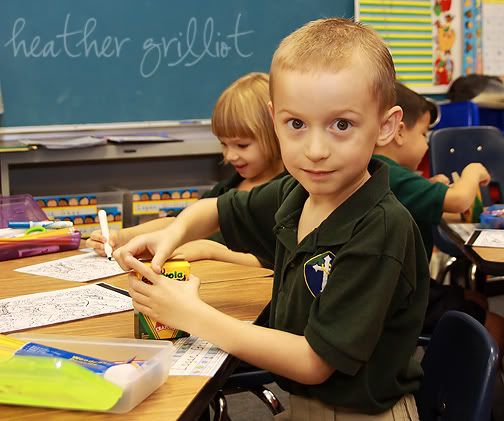 my little Logan...who is not so little anymore told his teacher she looked like his Grandma which is a pretty big compliment coming from him.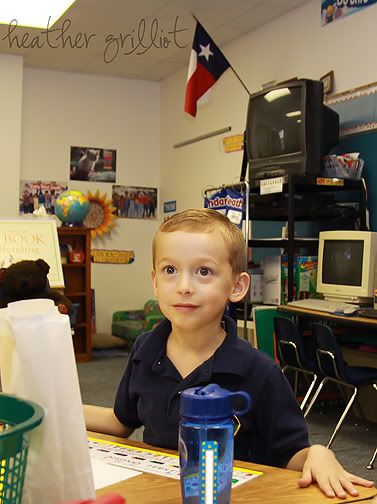 Isaac loves all his friends in his class, his same running buddies as last year. They are going to have a blast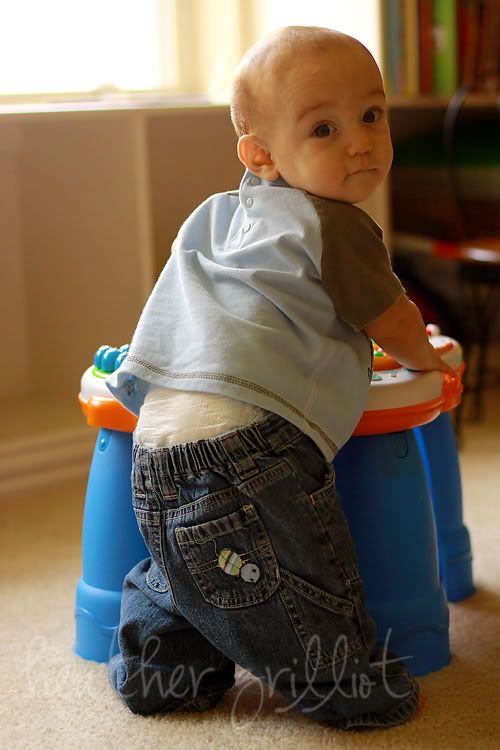 And as for the little man and myself, we stay busy at home. Reading, playing, bath time, music time and ofcourse nap time which he seems to take a little longer one now that the house is SO quiet. And no, he is not trying to keep up with the trend to wear your pants low here. Jonah is tall and thin like his brothers. His pants hardly stay up.
Is it time to pick the boys up from school yet??????
I miss them.