Summer is nuts and our days are crazy...do you know how hard it is to keep two 5 year olds entertained all day long? Grilliot day camp is coming along but it doesn't seem like enough. Days are spent making up games, playing Thomas the train, monster truck ralley's with library books propped up (you gotta have something for the trucks to jump off of!) yes we read the books too. They will probably go through a reem of printer paper before the summer is up making drawings to hang on the wall or to give to each other mostly. We are reading a chapter of Charlotte's Web every night before bed. Being that it is so terribly hot here we only really go outside to sweat it out to drive to or from TaeKwondo, or in the evenings when it finally cools down to a nice steamy 95 degrees. I took these photos on Fathers Day evening.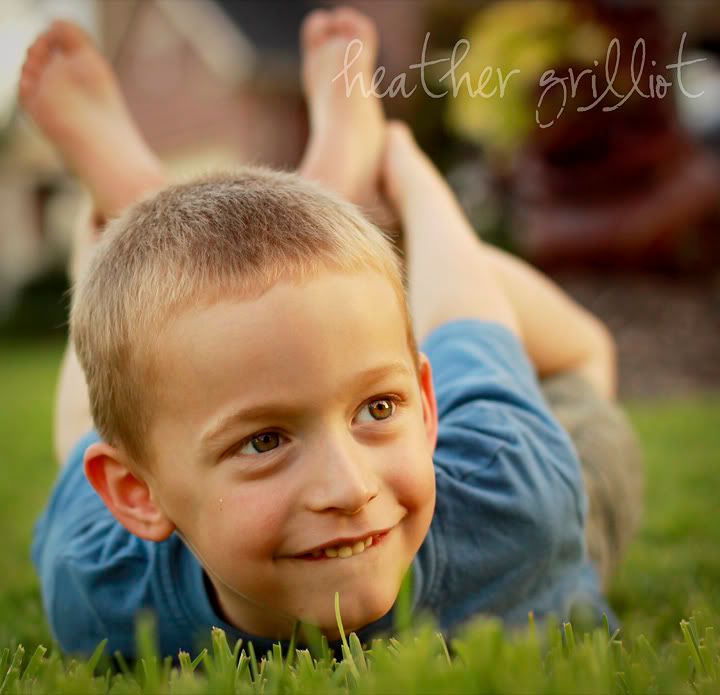 but I love each and every one of my boys, Isaac's silliness and charismatic charm..
Logan's tenderness and unbelieveable compassion...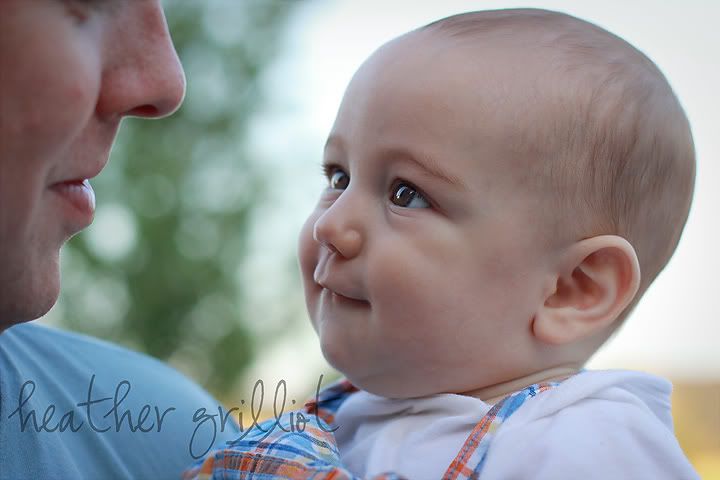 Jonah for his peaceful disposition, happy smile and little giggle. And of course Harry's patience and never-ending respect for me.
Our family is priceless, irreplaceable and is the gift that God gave to Harry and I, for that I am thankful for everyday. It is chalked full of temper tantrums, graham crackers, skinned knees, laughing, slow moving when we need to be somewhere fast, fruit snacks, Band-Aids, spilled milk, tickles, missing shoes, lots of laundry, hugs, tears and family prayers at the end of the day. I tell Harry almost every day...I love my crazy life...and I do, I really do.