Isaac and Logan are all about making pictures for anyone and everyone. It is their way to give a gift of themselves. They put a lot of thought into what they make, usually some form of transportation drawn in your favorite color. For my birthday I asked them to create a masterpiece for our house...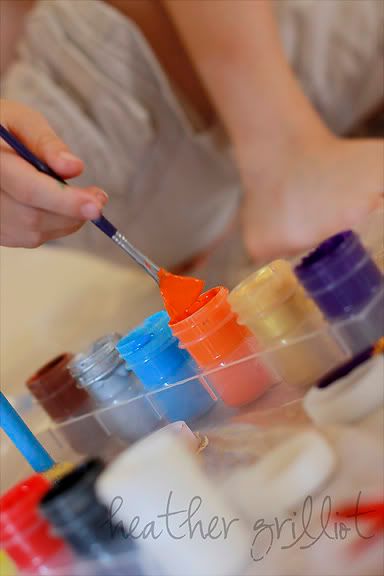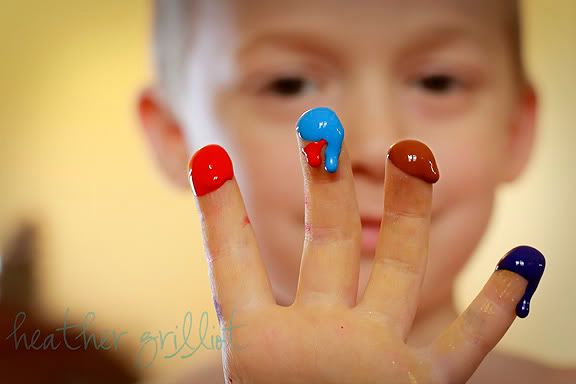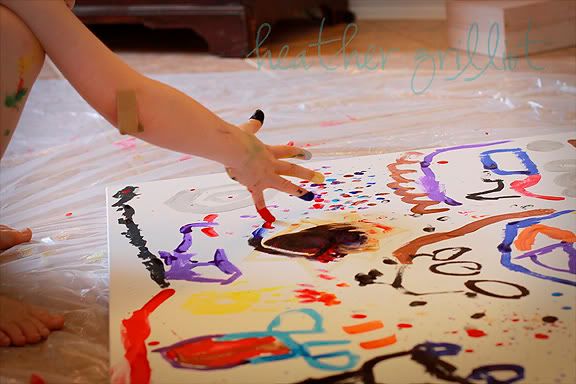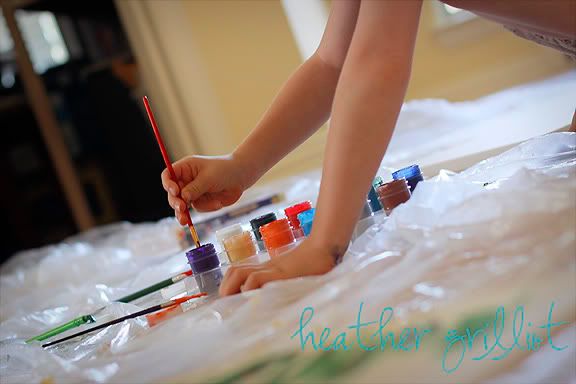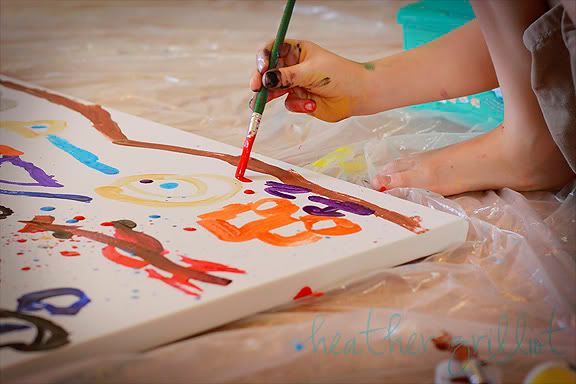 And here is the finished product displayed on our toy room wall, it's pretty cool if you ask me!
and because he is not painting yet, here is a little "Jonah Art"