My funny little men and their funny little friends. They had a blast singing together last night. They sang songs with new lyrics to the oldies songs like:
It's the Time of the Season (for Christmas)
Mary's Baby (to the tune of the Beach Boys Sherry Baby)
Woke up the Mornin' (feelin' fine got Chistmas presents on my mind...)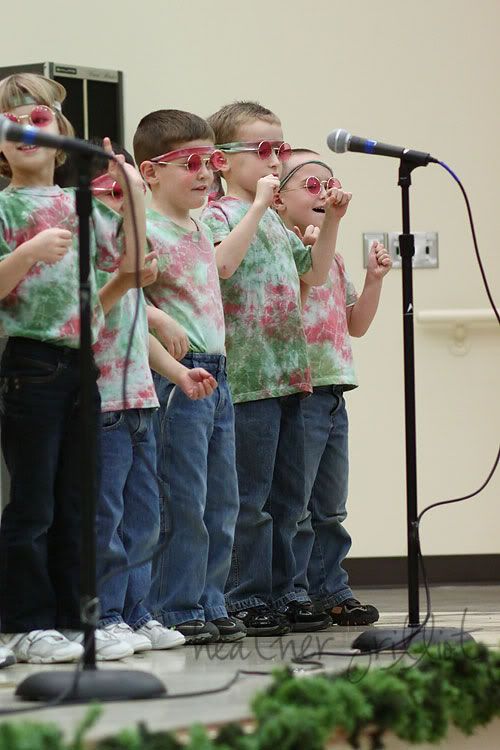 After this crazy week I could hardly get them up for our last day of school this morning, most of last night went something like this...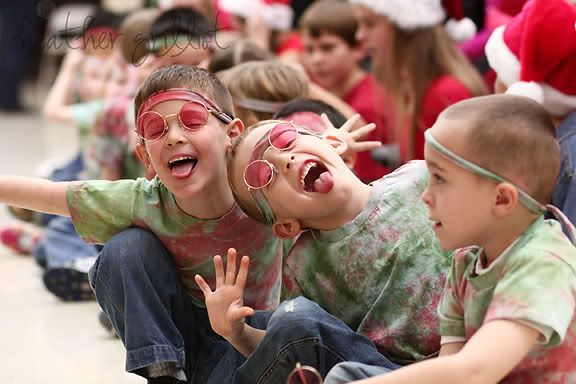 I need a nap, they need a nap. Harry, I want sleep for Christmas ok?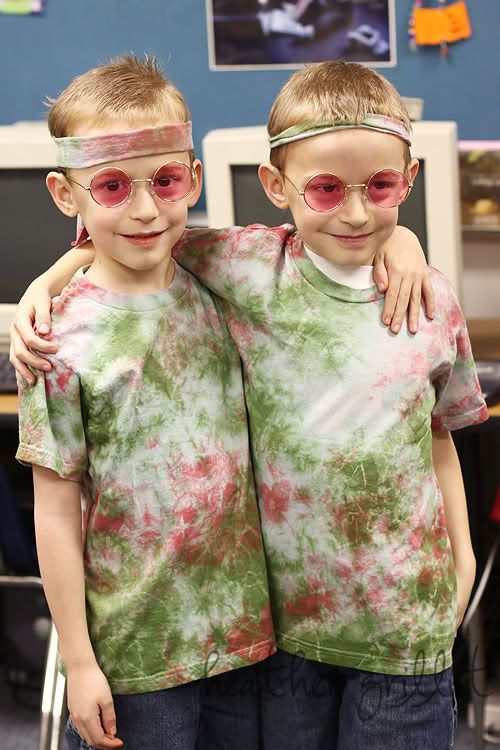 So happy to just stay home tonight, we're not going anywhere. Our Friday fun night is going to be a simple one. Locate every Christmas book we have, light the fireplace make hot chocolate with whipped cream and sprinkles on top then snuggle up for story time. I really hope everyone wants to sleep in tomorrow.
And because I don't want to leave the little one out...here is his new outfit from his Great Grandma K, can someone make sure she sees this? (oh and please excuse my messy house!)