On their way....many, many more to go!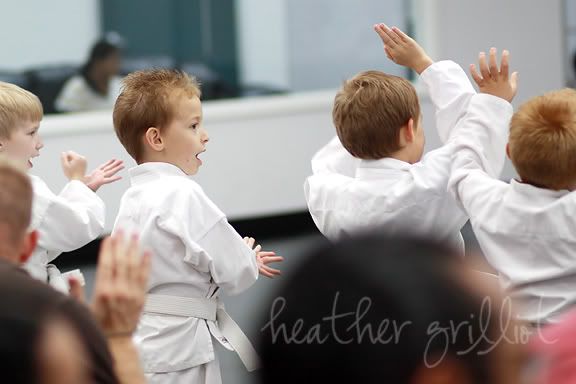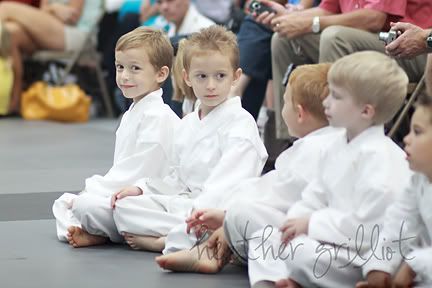 one of the things they get tested on is if they can stand perfectly still for 30 seconds...not so easy for some kids. The boys did great, I think they forgot that they were suppose to be quiet while other kids were being tested here...
They got to see a demo from one of their instructors...he is one of their heros. Can't you see why?
Isaac with his instructors
and Logan with his. Check out that cool yellow stripe on their belts!