1. Boys are getting better...thank God
2. Jonah has a runny nose too and had a bad cough in the middle of the night but he was able to get some relief and finally fall asleep, and so did I. He felt miserable yesterday though, even eating a "cookie" we could not get the little man to smile much.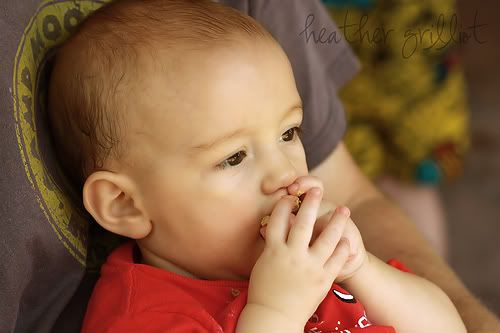 3. we had our last weekend of summer pool party at my sisters yesterday. Well if you go by the calendar down here it is the last weekend of the summer but we will actually have days in the 90's for a couple more weeks I'm sure. We defiantly are ready for some cooler weather down here. The water was very cold from the rain the night before.
4. Isaac is a mad man in the water jumping in. He is not afraid, so that is a bit scary to Harry and I.
5. Logan just squirms alot and loves his goggles...
6. This was as far as Jonah (and Harry)went..
7. The boys played legos most of the weekend, Harry got caught up in it too. I went to take a 15 minute rest and asked that he wake me up...two hours went by...I had a great nap with no 15 minute wake up call.
8. Our hot water heater went out. We actually had to boil water to take a bath...it was very "Little House on The Prarie"
9. I have to share this with you. It is simply amazing
10. What is even more amazing is that
Fr. John Riccardo has a blog here
on his blog are over 200 different talks, homilys and even notes you can download on specific talks he gives. He is one of the most amazing Priest's I have ever heard...you can listen for free. I can't wait to hear them all. If you take a listen, let me know which ones you heard and what you think!
Have a great week!