Today was our annual Fort Bend County Parade to kick off the week long fair. This has been a long standing tradition for...ummmm well a long time.
The boy's school participated and the twins had an opportunity to ride in the Noah's Ark float along with...none other than large stuffed animals.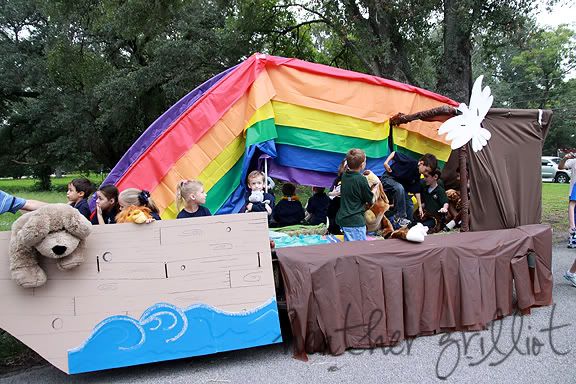 They were very excited, so much so that they almost forgot to go to sleep last night but they finally passed out.
Logan decided that he would very much NOT like to ride in a big float because...well he just has never done anything like that before and wasn't too sure about it. So he watched with his Monkey George from the side with the rest of us...
I think the lack of sleep had something to do with it. He was not too excited even when the monster trucks drove by.
Can you find Isaac on the float? He is helping his hippo wave to the people...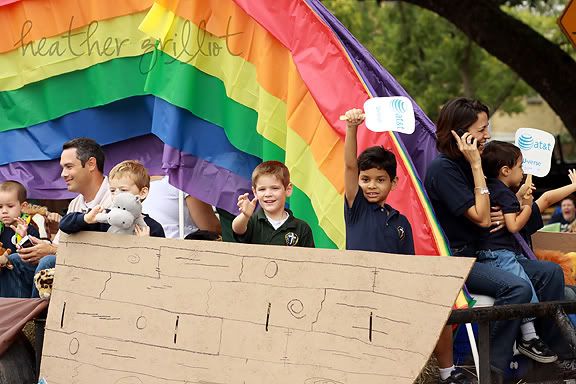 Apparently Isaac decided he was pretty tired too from his lack of sleep that he took a nap on the float durring the parade
Jonah had a friend come with us, she was most impressed with her little flag...
as was the little man himself, he loved the parade...
We were able to find some of the boy's friends from school there too...Logan finally decided to stand up for the motorcycles...
Tomorrow is the fair, I told them if they don't go to sleep we're not going. They are sound asleep dreaming of cotton candy and bumper cars!