New Mexico that is, here are a few photos from our trip last weekend, at the top of Sandia Peak. Harry was too excited when we went to rent a car and they had non other but a four door white Jeep
almost
like our Jeep at home. I guess there really is no other way to climb a mountain by car other than in a Jeep with the top down. Word to the wise (which I was not) wear sunscreen, lots of it too.
This spot was so cool but it REALLY freaked me out, I just knew one of my kids was going to slip and fall, there were no guard rails to save you...still freaks me out.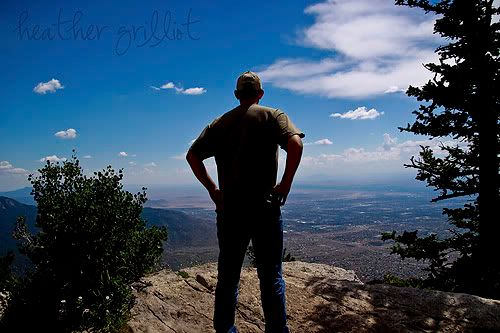 and our family photo on the mountain..