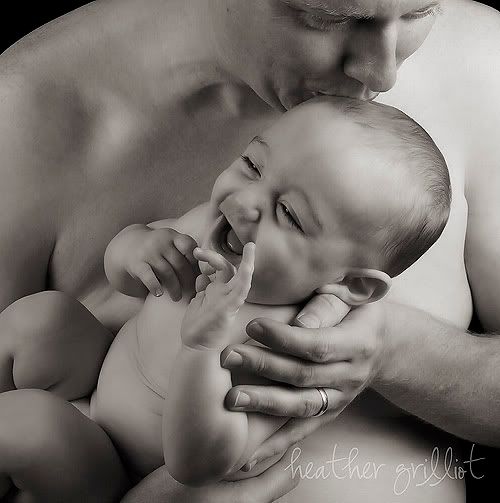 ok everyone say it with me, "He is SUCH a GOOD baby!"...yep still a true statement

Crawling, crawling, crawling

loves to put his brothers toys in his mouth...sorry I & L, your worse nightmare came true

raspberries are now a household noise and a way to communicate that brings on a ton of laughs

this photo is how he usually looks, laughing all the time.

took his first airplane ride this past weekend, flew like a champ.

finally enjoys food, especially yogurt

discovered the wheels on a car today, he was playing with one of the twins toy cars and just sat there spinning the wheel and looking at it very intently...great another one of those kids!

sleeps great, plays great, eats great

This is going by WAY too fast for me. I wish parenting came with pause buttons, and "instant replay" and sometimes even a volume button...but it doesn't. Every moment is fleeting however we're enjoying every minute of it!