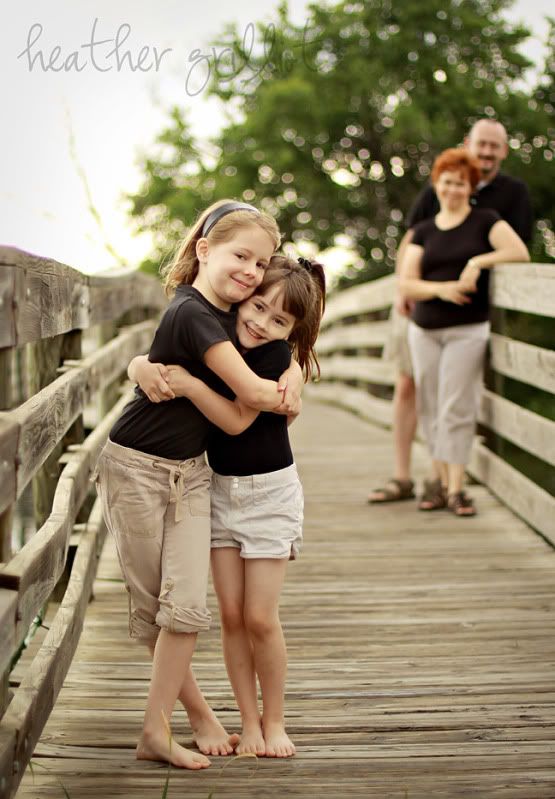 So I had the great honor to photograph some friends of ours on our vacation. We did not however think this was going to happen since we woke up in Wichita on Friday morning to a ban of thunder storms but we were able to dodge the rain drops and the lighting was perfect!
Harry had the honor of knowing this couple in college and I have had the great pleasure to get to know them and their beautiful little girls over the years...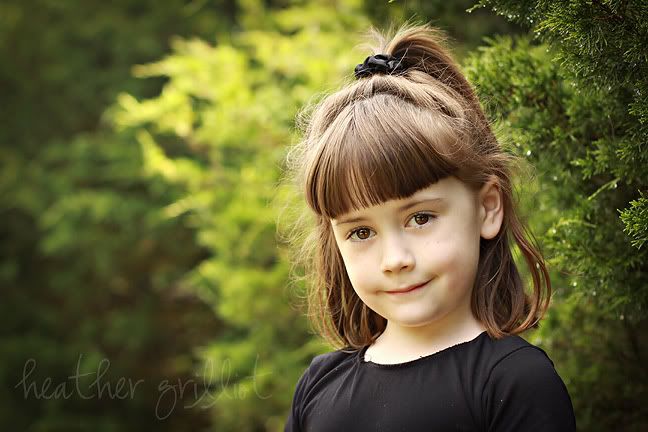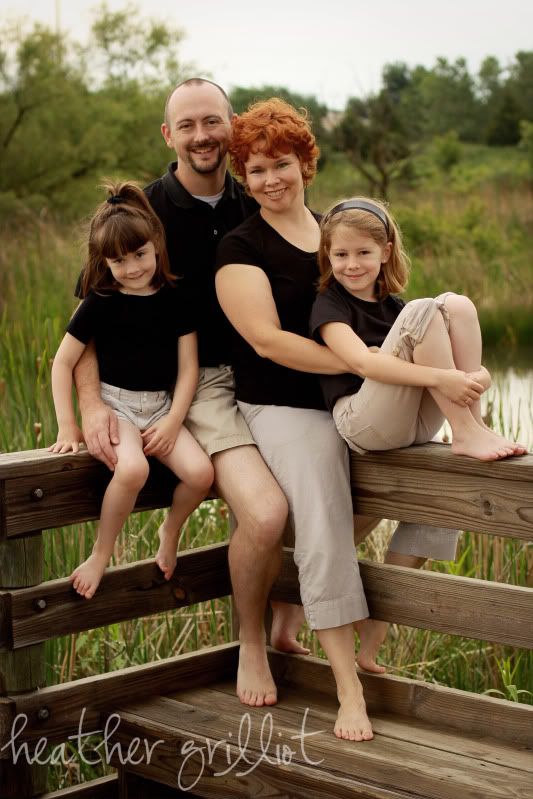 This was my favorite family shot...if all family's posed this pefect this naturally then I should have no problem in the future, what a great looking bunch!

Love just pours out of their skin for each other, it is so inspiring to see a faimly like this, they are very centered, God loving and they just devour all the details of life. I want to be like them one day! G family thank you so much for letting be be a part of your morning and giving me the opportunity to photograph and get to know the four of you better!