I'm finally starting to look back at some of the photos I took on vacations and sort through them, I took hundreds in Rome Italy when we went for our 5th wedding anniversary back in January 07' and figured why not share a couple. There was so much to see, so much marble, graffiti, cannolis and shoes...oh the shoes! There was a Catholic church around every corner and each one is more impressive than the last. Funny thing about Rome though, it is a very dirty city and not very holy.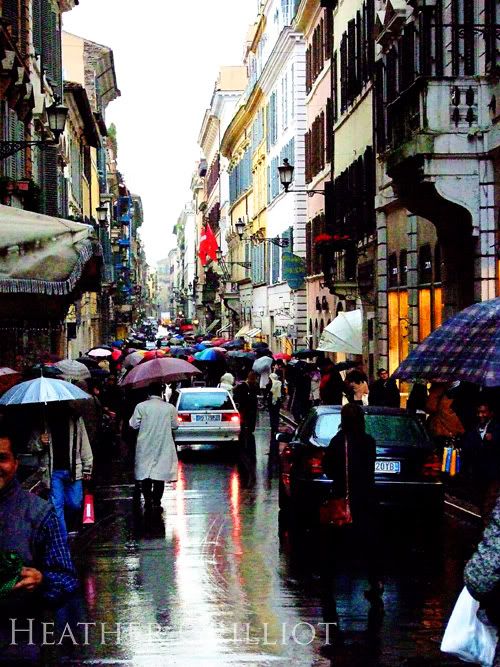 The Vatican City is holy and beautiful though, this is one of my favorite pictures from St. Peters. I could write for hours on how magnificent this place alone is...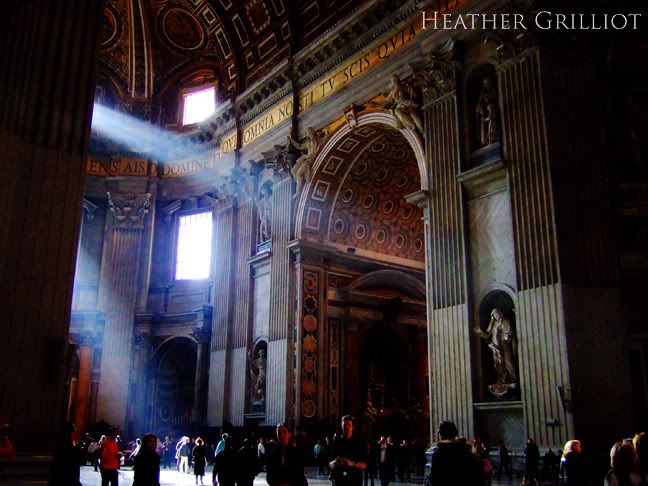 And because most people associate the Colosseum with Rome...