This is what happens...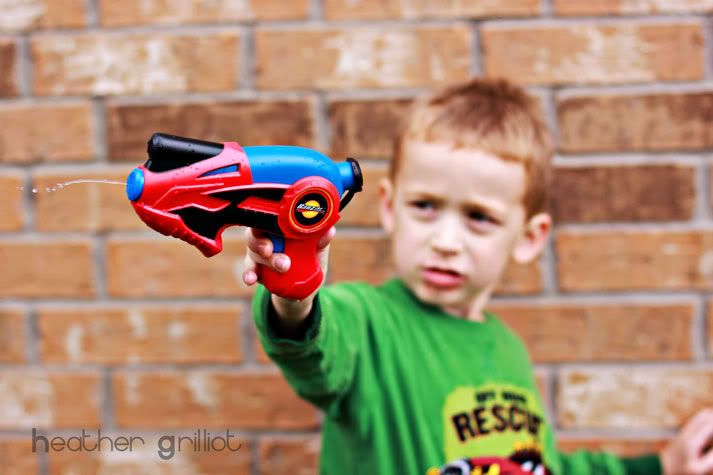 Isaac with his water soaker in action..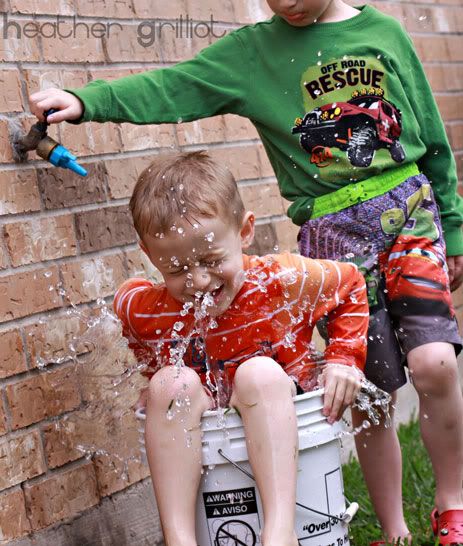 The water balloons were a hit as were the water soakers...I tried to make it easier on them to fill the soakers by submerging them under water to fill up, Logan perfered to soak his butt instead

and I love the look on Logan's face here, he was saying "It's Empty!"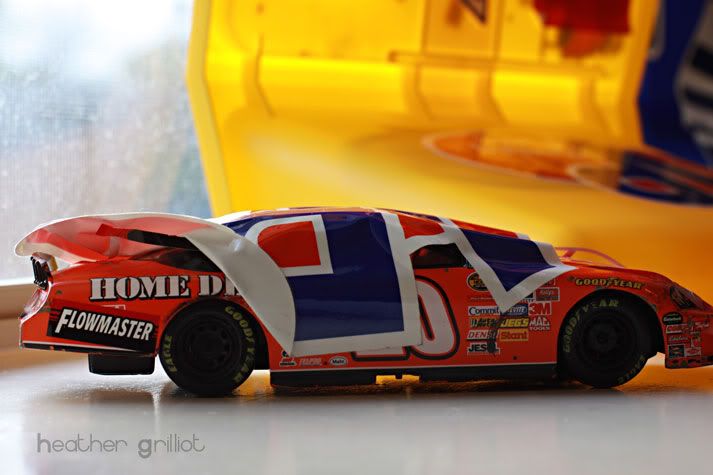 it never fails that no matter how many stickers are sent with the package they ALL get a new home, pretty quickly too, even if they don't fit.

Thank you Uncle Eric, they LOVED it all!