The weather here in Houston is FINALLY not 95 degrees with 100% humidity and we are all beyond thankfull. We spent the day at Brazos Bend State park with friends yesterday...lots of pictures of that to come. I wish I had more time during the day to get them all posted sooner. So many pictures...so little time.
I wanted to share some from Friday of Jonah in the yard...
Peek-A....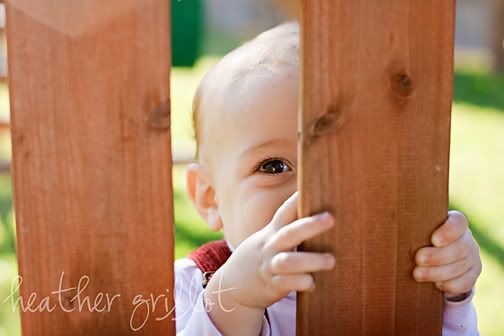 Boo!
Check out his new pirate shoes for Halloween. (he was sitting in his little swing here) He loves wearing shoes.