I'm late I know, it's been a long week...Daddy is out of town and I realized I could never make it as a single Mom. I really don't know how they do it, they definately deserve a ton of my respect.

Little man is now 9 months, here is what that means exactly...


he likes to eat anything...and everything. Especially dirt. aaaccckk

I bought him bubbles and he got to see them for the first time...I don't know why I waited so long, he loved them
3. He can clap, wave and throw up his arms when we tell him how big he is...
4. He is always smiling, laughing and in a happy mood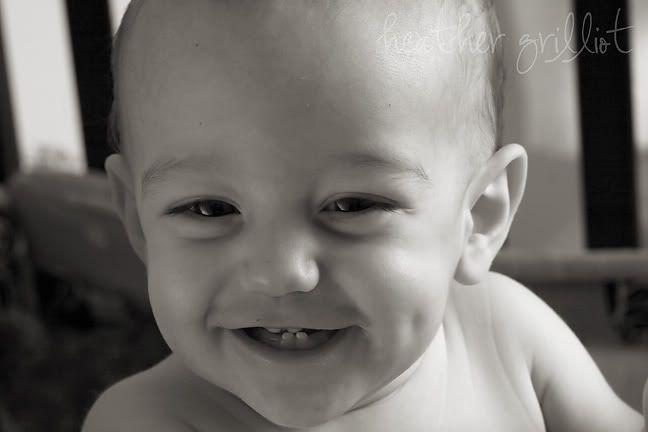 5. Check out those teeth! All four of them!
6. Watching his big brothers is his favorite past time. He was watching them run through the sprinkler the other day and he got a little wet...check out that face!
7. Jonah loves his toys...just like his brothers.
8. He sleeps all night...9pm to 6am here in his bed...We have no complaints!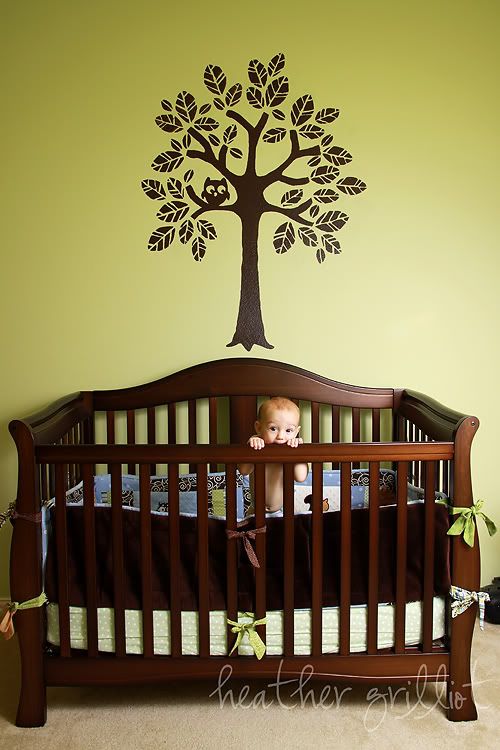 9. Naps are definately a must, he comes to me when he is ready and I lay him down...then he sleeps. I have no idea how this is working out so well
10. He started giving kisses the other night...once he figured it out he gave me like 10 in a row...
11. 17.6 lbs, tall and a big head...skinny, tall and smart...and SUCH a good little baby.