We had dinner with my Godson and his parents tonight, little E is a bouncing, bubbly, happy little man! It took him no time after dinner to get ready to have my camera in his face...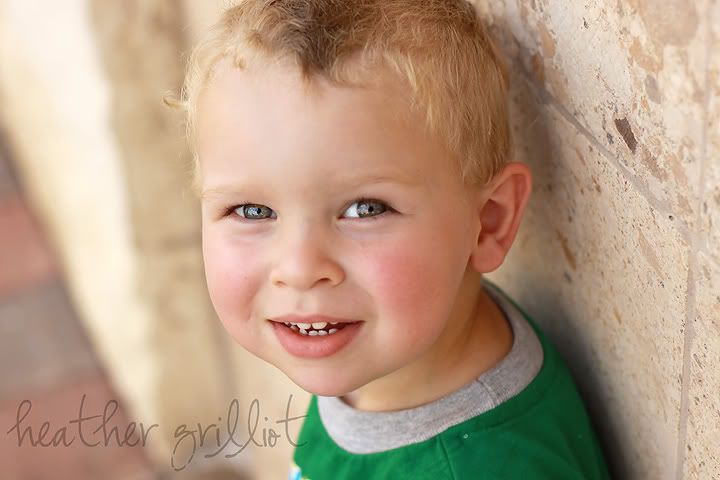 It is so hot here these days that it seems the only time to go outside is in the evening, but it was still hot. If I did not have my camera in my hands I more than likely would have joined in. Why can't adults run and play in the water like little people?
maybe we would be afraid of the looks we would get for something like this...but how cute is he?!!
E's Daddy is a Harley Man, so is E!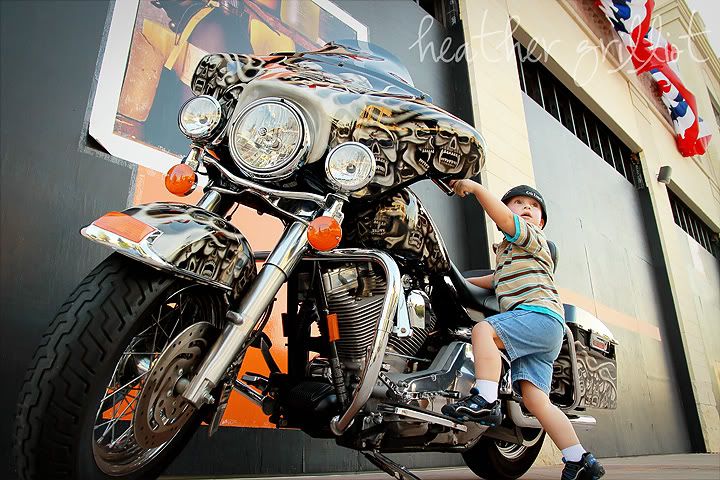 Thanks for the fun tonight guys!!