Ha - I've got the controls today (only the blog, not the camera, that's above my pay grade).

The other day when we all got tattoos and were feeling tough we decided that tough guys with tattoos can't ride in Jeeps with doors - that's for khaki wearin engineers (aka my day job). So we went down by the river.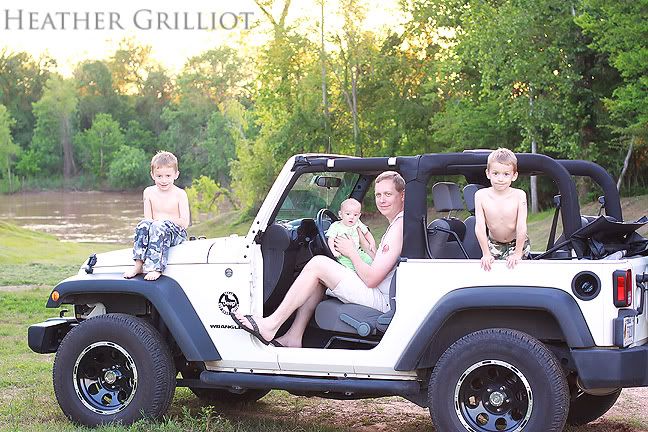 1st time in almost 2 years I've taken them off - had to go buy a special door removal tool ($6 at Pep Boys, nothing fancy).

Isaac took a turn hamming it up on the hood, Jonah was in awe the whole time checking things out.




I left the doors off all week, even took the boys to school on Friday without them, they had already warned the staff.

Ah spring...