So what all that bubble excitement and no photos? Yeah right just try to rip the camera out of my hands...I dare ya! What I failed to explain leading up to the shampoo induced bubble bath was a little singing in the rain first...or at least jumping in the puddles the rain left behind. (Harry we really need to get gutters in the back!)
(the water was so clear here, it got muddy really quick)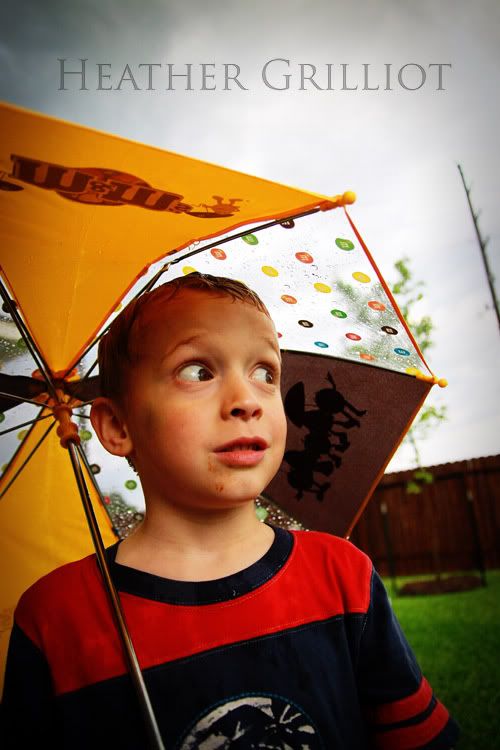 Did YOU hear that thunder too?
puddle jumping occupational hazzard...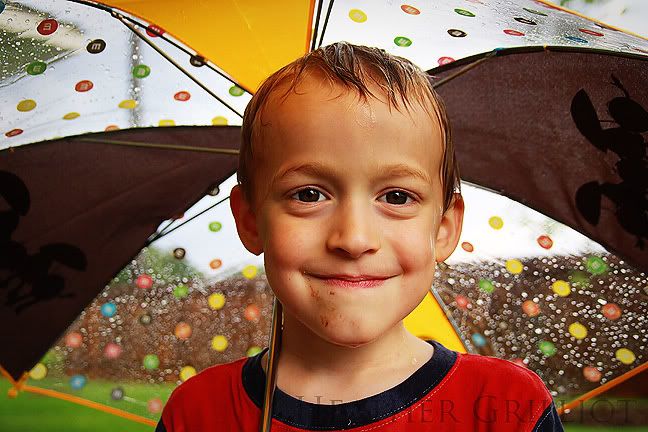 (yes I do realize how dirty his face is...I could edit that out but it would not be true to him!)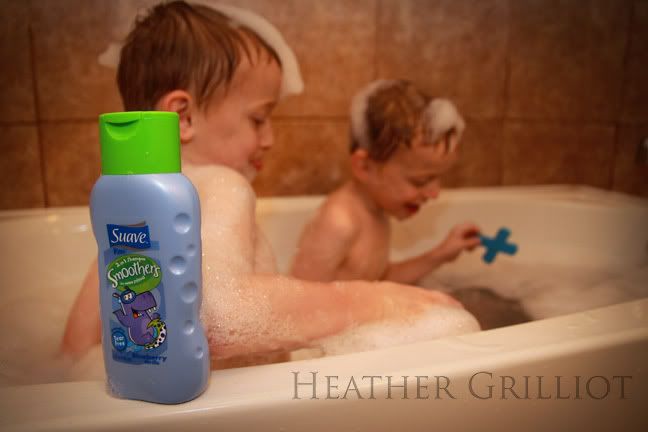 And there you have it...anyone still out there? Tap, Tap, Tap...is this thing on? Well the new computer seems to be working great...and oh yeah is it ever super duper!
NOTE** - I fixed my photo problem if you saw this post earlier...
I'm working off a full version of PhotoShop now and it is a whole new program to learn...and just when I was finally getting PhotoShop Elements. This version is totally worth it though, more to come, I have lots to edit! Happy Tuesday everyone!